Pour une version PDF de mon CV, cliquez ici. Et pour une version word, cliquez ici
The
laboratory in which I realized my seven-weeks microproject is located in Muttenz in Switzerland. It is a component of High School for Life Sciences (HLS), also named University of Applied Sciences which is an integrated part of the newly formed FHNW (Fachhochschule Nordwestschweiz). HLS started its activities in early 2006 that are preferentially focused on applied research, education as well as complementary educations. Research priorities are oriented towards future technologies in different areas of Life Sciences including biology, medicine, molecular sciences and engineering sciences.
HLS comprises four major research institutes, including the institute for "Chemistry and Bio-analytics", the institute for "Medicinal Technology", the institute for "Pharmaceutical Technology" and the institute for "Ecopreneur-ship" with approximately 150 employees at the moment including professors, researchers as well as technical assistants.
Deep expertise in synthesis, surface chemistry and nanoscale surface analysis is available at the HLS/FHNW in Muttenz and is the core activities of the institute "Chemistry and Bio-analytics" of the FHNW. A complete chemical infrastructure with all necessary equipments, such as reactors, chromatographic systems, LC, LC-MS, various spectrometers, ASS, ICP-ASS, DSC, NMR for structural analysis of precursors and a kilo-Lab allowing synthesis in multi kilogram scale is available.
Furthermore, an expertise in the field of "Nanoparticles Technology" has been recently raised and several research projects are currently in progress regarding the synthesis of multifunctional silica nanoparticles, doped titanium nanoparticles, and other particle types containing fluorescent dyes, iron or metal complexes as catalytic active cores. Therefore, most recent infrastructure is being established to appropriately analyze and characterize the so-produced nanoparticles, such as Filed Emission SEM, IR microscope, TOF-SIMS, confocal microscope, laser diffraction, dynamic light scattering as well as other techniques.
The laboratory for nanotechnology is headed by Prof. Uwe Pieles and is composed of an international team. Highly skilled laboratory assistants and scientific co-workers support all running projects with respect to the research activities, the handling of machines and analytical instrumentation.
The research carried out in the group, focuses on micro- and nanotechnology and is oriented towards applied sciences. It is dedicated to support companies through innovative applied research, technical development, and problem solving. The group runs several national and international funded projects in the area of nanotechnology.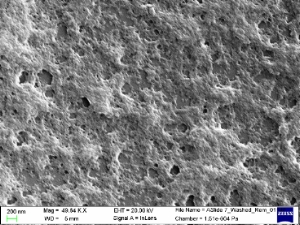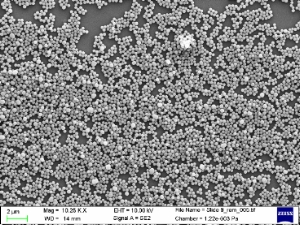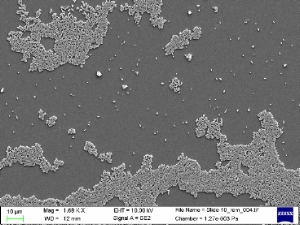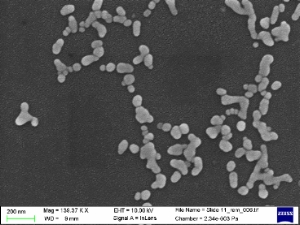 Photos du stage 2009 - ICMMO (LCM)
Le diiodure de samarium SmI2 est préparé au Laboratoire de Catalyse Moléculaire d'Orsay en utilisant une méthode simple et efficace. Cette méthode a été élaborée pour la première fois au Laboratoire en 1977 par les Pr. Henri KAGAN et Jean Louis NAMY. La méthode utilise des conditions très douces. Pour plus d'informations sur ce réactif, veuillez consulter ce lien.